Retaining Wall Design & Construction Services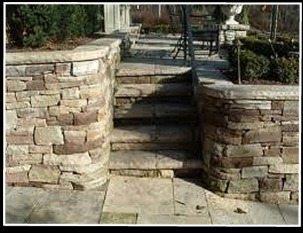 Hiring Affordable Landscape and Tree Service to install a new retaining wall on your residential or commercial property may be necessary for numerous reasons. A retaining wall can be beneficial in leveling off a sloping area of your landscape, it can assist in controlling waste and erosion , it can also add an element of beauty and increase the market value of your property. We can customize your retaining wall to fit the contours of your landscape and construct it utilizing an assortment of materials which are typically concrete or stone.

Our expert retaining wall installation services will give your landscape additional character as well as working with your current drainage system in order to provide structure for the water stream on any downloading areas of your landscape. Our professional technicians can customize your retaining wall to any shape and style that will suit the requirements of your landscape and your personal tastes.

We have designed and constructed numerous types of custom retaining walls throughout the New Haven and Fairfield County area in Connecticut and beyond! The top priority of our designs is to create a wall that will provide maximum support and structure for your landscape. Another major factor involved in our designs is to construct a high quality retaining wall that compliment the layout of your landscape and takes into account the currently existing contours, textures, and colors.

When you hire us to install your retaining wall, you can trust that we will utilize only high grade materials and machinery during construction. You can rest assured that your retaining wall will stand the test of time due to our meticulous planning and engineering.

As a top landscape design and installation company based in Hamden, CT and servicing towns from Madison, Westport, and Wallingford and beyond, Affordable Landscape and Tree Service offers retaining wall installation services for commercial and residential property owners. If you are in need of a retaining wall for your property, you can contact us today to receive a free consultation and estimate.